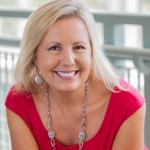 Marti Morenings
As an entrepreneur, Marti founded her first business, Universal Companies, in the early 80s. Since then it has grown to become the largest distributer in the Spa & Wellness industry.
Over the course of building her business, Marti developed a passion for sustainability, starting with small-scale environmental efforts and culminating in a massive campaign encouraging Universal's 500+ vendors to commit to reformulating and redesigning their products in an effort to make them greener.
After stepping back from Universal in 2009, Marti started EcoLogical Energy Systems. Based in Bristol, TN, Ecological installs solar and wind units for homes and businesses throughout the Tri-Cities. She has also partnered with local and state agencies to transform the Bristol landfill into a highly productive solar farm.
Marti also sits on the Board of Morrison School, a non-profit dedicated to helping students with learning disabilities. Her son attended there as a child after being diagnosed with ADHD and dyslexia. Since then she has taken an active role in promoting the school and securing fundraising to ensure its future.
With EcoEnergy for Schools, Marti hopes to combine her passions for sustainability and education to introduce a new generation to alternative energy.
---

Jerry Poteat
Jerry Poteat is a veteran classroom teacher and district administrator.
As a teacher, Mr. Poteat is recognized as the 1988 Rotary Teacher of the year, as Tennessee's alternate for the Teacher In Space program, as one of Tennessee's first Career Level 3 teachers, as a state teacher evaluator, and as a successful classroom teacher.  He was one of the first teachers to adopt educational technology by buying a computer for his elementary students to use in their classroom.  He organized and conducted training for hundreds of regional teachers when the internet and email were first made available.
Mr. Poteat was Bristol's first Director of Technology.  He worked to define the role of educational technology leadership at the school, district, and state level.  He was a founding board member of the Tennessee Educational Technology Association, a state-wide organization of technology leaders who support and promote the effective use of technology in schools.  As board chairman, he acted as an organizer and collaborator to bring various entities together to provide learning and management  tools for districts across the state.
As a principal at Holston View Elementary School for the past 4 years, Mr. Poteat has lead the staff to achieve "Reward School" recognition from the Department of Education, for performance in the top 5% of Tennessee's schools.  Students and teachers continue to increase the use of STEM and innovative teaching tools to help students learn more in less time.  The Solar Pavilion is an example of finding a common solution to multiple needs.
---
Jessica Carr
Jessica Carr is the project manager for the EcoEnergy for Schools Solar Pavilion Project.  Mrs. Carr believes in creating a fun and challenging learning experience that will engage every student in inquiry, problem solving, and real-world application of skills and knowledge.  The EcoEnergy for Schools curriculum is a prime example of how to engage students in this way and motivate them to excel beyond the classroom.  She received her Bachelor's of Science, with a major in Neuroscience and a minor in Biology, from King College in 2007.  Mrs. Carr continued her education at Milligan College and graduated in 2009 with a Masters of Education.   She has taught science for the past six years.  Mrs. Carr currently teaches seventh grade science at Innovation Academy for the Sullivan County Department of Education.  She also taught in the Bristol Tennessee City School system during the first three years of her teaching experience.  While with the Bristol Tennessee City School system she taught both seventh and eighth grade science at Vance Middle School and served as the system wide science curriculum specialist.  She is excited about being part of EcoEnergy for Schools Solar Pavilion Project and this new cross-curricular approach to STEM education.
---